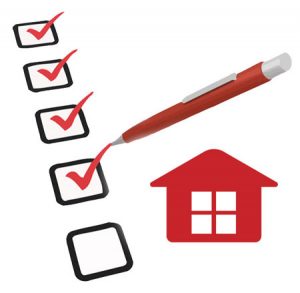 Before taking possession of the property, you will need to make sure that all of your move-in fees have been paid. You will already have your deposit paid, so you will not see an owed amount when you log in. Because you have not moved in yet, the system is not posting a charge. When you pay, your payment will go into a prepayment status, and then at move-in, your payment will apply to the correct charges.
Tips
Makes sure that your move-in charges are paid as quickly as possible. Any delayed payments or payments rejections may slow our ability to process your move-in by at least one business day or void your lease.
ACH payments are essentially electronic checks. This payment system works off of routing numbers and account numbers. These are the same numbers that are on checks. These may not pull from your account same and may take a few days to process your bank's side. Make sure that you have the funds to clear this payment. We will consider the amounts paid the same day you make your payment. (like a paper check)
Avoid using debit or credit cards if possible. The software that we use charges a 3% processing fee on any credit card. This includes debit cards. There is no fee to use an ACH transaction.
You must provide us with your account numbers for the respective utility before we allow you to move in. You may email us with account numbers to leasing@cblubbock.com, or you may click here. If you are renting a property in Lubbock, you will need to call the City of Lubbock Utilities (COLU) for water Sewer and Trash. If you live outside the city limits, COLU may not provide trash service, and a private company will have to be used. If this is the case, then the owner of your unit will already have the services set up and will bill you for those services.
Setting up utilities is easy. Call the appropriate companies below and ask for service to be put in your name and billing address.
Lubbock Power and Light – (806) 775-2509 |  Website
Electric, water, sewer, garbage. If your rental is south of 82nd St, LP&L may not service electricity for your property.
South Plains Electric Co-Op – (806) 775-7766 |  Website
Please click here

 to check if you are in SPEC's service area.  

ATMOS Energy – Gas company (888) 286-6700 | Website

Sudden Link – Cable, phone, internet. (806) 793-2222

U-verse – Cable, phone internet (may not be available in your area). (800) 288-2020
After we confirm that all of your payment and utility obligations have been completed, we will send you the code for the lockbox on the property to start your move-in. Unless requested, you will not need to meet at our office for your move-in.
The lockbox code will be sent to you by 9:00am on your move-in date. If there is a need for an earlier time, please call our office at 806-784-3271 and we will try to accommodate.
TIPS
It is a good idea to confirm at least 24 hours to move in that we have received everything. You may speak with either the property manager for your property or the property's leasing agent.
You will have up to seven (7) days to submit your inventory and condition form. This is the document where you will list all deficiencies on the property. We encourage you to be as thorough as possible. This form will be in your move-in packet. You may also download the form here. You may also submit photos and videos. If you are submitting a lot of photos or video, we suggest that you submit those to be using a cloud-based document sharing platform like Google Drive, Box, DropBox, or YouTube.
Tips
The Move-in Inventory Condition Form is not a request for repairs. Make sure that you are submitting repairs through your online portal. Click here to link the online portal login.
If there are multiple items it is sometimes easier to keep a list and then submit through the portal or by email us leasing@cblubbock.com
When the lease ends you must surrender the property in the same condition as when received. Normal wear and tear excepted. Please make sure that you leave the property in a clean condition, free of all trash, debris and any personal property. If you signed a cleaning waiver prior to move in, you will still be required to have the property clean.